Fragment of letter from Lucy Rogers to Henrietta Welch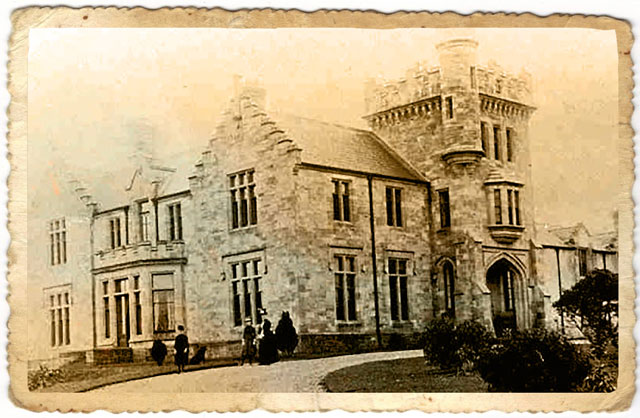 September 1, 1930
My Dearest Niece,
It was such a delight to see you all at the ranch party last weekend. So many new babies to meet and cuddle. I am glad it wasn't too hot.
After I returned home I was feeling very wistful and nostalgic. All the grand-children were so lively—having such a fun time—carefree and happy. I sat down at their table for supper. Of course I'm so old and craggily now they didn't even notice me, I just faded into the barnwood.
But I WAS there.
I marvelled at how young and beautiful they were and how proud my parents would be if they could look down on them from heaven. I accidentally found myself eavesdropping on all their little conversations—and it wasn't so easy with these ancient ears I can tell you! I overheard your Sarafrances say she was praying for "a MIRACLE" that she'd get all her college classes.
It struck a chord with me.
I wanted to shake her by the shoulders and give her a stern lecture! I had to stop myself from telling her that the miracle she seeks now fails in comparison to the bushels of miracles that HAVE ALREADY HAPPENED to this family! Poor dear has no idea.
Of course you can't put an old head on young shoulders. Nevertheless, I have been stewing over this in my mind and I had an idea. When we were all out by the barbecue talking about the olden days, Sarafrances showed much interest in our family's history. My memory is long and I remember many of the things my parents told me. I think it's high time I jot down what I know before I start losing my marbles.
My hope is that just maybe Sarafrances will appreciate how many careful plans, impulsive decisions and MIRACLES of the past it took for her to have the kind of life she now enjoys.
Whenever I think about our ancestors I always start with my mother. She was very proud of her noble roots and would conveniently bring it up when she was doing some particularly disgusting chore around the ranch. Her home was in Queen's County, Ireland. All the fine houses back then had names and hers was called Brittas, the home of the Dunne family since time immemorial. She was raised in wealth and splendor with other members of her extended family living in and about the estate. She often spoke of all the servants and the high style in which they lived. I remember sitting with her at the kitchen table peeling potatoes and she would tell me over and over how much she cherished her childhood…